Spanish Conversation Clubs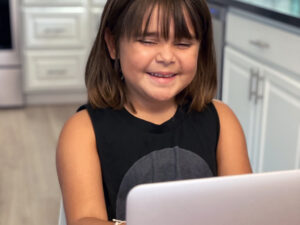 Increase Your Spanish Fluency in a Fun, Relaxed Environment • Space is Limited • 12 Students Max Per Class
Start learning Spanish today from a certified, native speaking teacher from around the world. We engage with our students in interactive, online Spanish conversations designed to follow the interests of the students! Lessons are tailored to your level whether beginner, intermediate or advanced.  Pay as go after each session is completed.
It's simple and easy, just contact us, join an existing club or start a new one at your preferred day and time (new clubs can start with as little as two students!) Then, download the Spanishtime app to connect to your Spanish Conversation Club.
Contact us today!   [email protected]  ♥  480-970-8232 (call/text)
PROGRAM HIGHLIGHTS:
Small class size (1:12)
30 Minute class, twice a week
$10/student/class
Fun Spanish chit-chat
Interactive learning environment
Real-life topics, games, and more…
PROGRAM DESCRIPTION:
Spanish Conversation Clubs are teacher guided and student driven. Students can join our teacher with only 3 friends (same age group/Spanish level) for an incredible experience of weekly zoom conversations, games and fun while improving their Spanish listening and speaking skills! The focus will be on supporting and improving Spanish fluency as your student participates in entertaining conversations about real-life activities in your world.
Students will learn new vocabulary as they virtually connect with other Spanish learners in order to practice their conversational skills and increase Spanish fluency. Each student will interact with the teacher and their fellow students in order to improve their individual Spanish skill level. So join us for twice the fun (two times a week) and practice and let the Spanish immersion learning fun begin!
ALL AGES / ALL LEVELS:
Students practice Spanish conversation & listening skills in a fun, small class environment. While the teacher guides the conversation club in 100% Spanish, the students may respond in English and also ask questions in English. The teacher will help the students learn how to ask those questions and repeat those responses in Spanish. The idea is for students to increase their listening skills by hearing Spanish spoken and then improve their speaking skills by learning how to correctly respond without translating word for word.
We keep class sizes small so that all students participate. By grouping students with similar age or grade and skill level, this allows us to help he entire group advance and learn together. Each student will be met at his or her level and challenged to work on enhancing their own speaking skills while participating. By chit-chatting in a fun, safe environment, we aim to increase each student's confidence in their own Spanish speaking abilities!
COST:
General Guidelines, Cancellation, and Refund Policies of Online Lessons:
No Refunds for online classes unless canceled a week in advance.
A limited number of spots are available.
"No shows" count as a paid class.
Make-up lessons are only available if another class day/time has spots open.
Lessons canceled by a Spanishtime Teacher always receive either a substitute teacher or credit for a make-up lesson.
Frequently Asked Questions (FAQs)
"Best Conversation Class I Have Ever Taken!"  —Cindy (Adult Int/Adv)
CALL US AT 480-970-8232 • EMAIL US [email protected]